Mark Wood: Director of Instruction / PGA Advanced Teaching Professional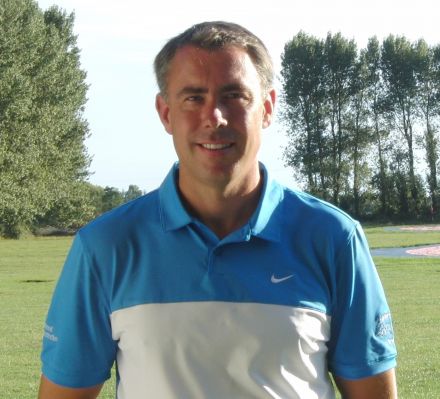 Mark is the Director of Instruction and a PGA Advanced Teaching Professional at Chichester golf club in West Sussex, and has been since 2016 and with over 20 years' experience every standard of golfer has been coached, helped and enthused; complete beginners to European Tour and Ryder Cup players.
        I turned pro in 1996 after a fairly successful amateur career and my journey into the professional ranks was very interesting. As a kid I remember buying almost every instructional book, video and most of the monthly golfing publications as I was devoted and hooked in becoming a better player. I was like a kid so passionate about golf; my brain was a sponge soaking up all the different swing techniques and short game methods as I wanted to be the best golfer in the world.
       As time went on I soon realised that a lot of what I was reading and seeing was confusing advice and I was not advancing the way I thought I should be. So after a short time I decided that I needed a coach who would help me fulfil my passion and goals. I must have gone through 6 or 7 coaches before I found a great coach called (Nick Bradley) who was coaching some of the finest professionals in the world. Nick worked for 5 years on my game and it really helped me and my golf, I remember going to watch Nick coaching his professionals and I got a real buzz from that and I started to realise that the dream of becoming the best golfer in the world was not for me, I wanted to be a coach. That was quite an eureka moment for me as I could not understand that the tournaments that I was playing in I was more interested about the players swings and games than I was my own!! Even playing social golf outside of tournaments with friends I was always giving them advice of what shots they should hit and advice on their techniques, I was so much more concerned about everybody else's game apart from mine, and I was trying to make a living form playing golf!!
       From that point onward I turned my attention full time into becoming a great golf coach who is driven and passionate about helping golfers of all abilities improve. I get a great buzz from helping golfers starting out in the game as I do when one of my pro clients wins an event. 
       I have always gone out of my way to observe and learn from the best in order to create a holistic approach to the game and my teaching. I have spent a lot of time with some of the best coaches in the world at PGA Coaching Seminars, such as Butch Harmon, David Leadbetter, Martin Hall, Dr Paul Hurrion, and Nick Bradley has honed and polished my tuition abilities to be recognised as some of the finest in England.
Mark's Record of Player Achievement:
        Steven Richardson - Former Ryder Cup player and European tour member.
        Mike Lindfield - PGA Professional and Euro Pro Tour Professional.
        Maria Tulley - WPGA Professional.
        Glyn Bateman - PGA Professional.
        Mark Packard - PGA Professional.
        2009 Sussex Ladies Veteran Champion – Rosie Hockey.
        2011 - Dom Driver Winner of the Bishops Bowl at the Wildernesse.
        2012 - Sussex County Ladies Scratch Foursomes Winner – Rosie Hockey.
        2012 - PGA South Region Winter Series London Club – Glyn Bateman.
        2012 - Emma Morgan Crowborough Beacon Ladies Club Championship.
        2012 - Glyn Bateman Winner of Willingdon Pro Am.
        2012 - Glyn Bateman Winner of the Bill Watts (Sussex Pro's Championship).
        2012 - Maria Tulley Finished 2nd in the Womans Glenmuir PGA Professional Championship.
        2012 - Laird Shephard Winner of the Piltdown Junior Open.
        2012 - Liz Dixon Dale Hill Ladies Club Champion.
        2012 - Rosie Hockey Royal Ashdown Ladies Club Champion.
        2013 - Rosie Hockey Dale Hill Ladies Club Champion.
        2013 - Willie Clapperton Eastbourne Park Club Champion.
        2013 - Maria Tulley Sussex Professional Championship.
        2013 - Maria Tulley New course record -8 Willingdon golf club.
        2013 - Jason Partridge Sussex Professional Autumn Meeting Champion.
        2013 - Laird Shepherd - Dale Hill Junior Open Champion. 
        2013 - Jason Partridge Sussex Professional Order of Merit Winner.
        2014 - Liz Dixon Dale Hill Ladies Club Champion.
        2015 - Maureen Hope Watts Dale Hill Ladies Club Champion.
        2016 - Kathy Donohoe Chichester Ladies Club Champion.
         The experience and satisfaction gained from helping players at all levels gives Mark a rounded, holistic approach, easily seen in his enthusiastic, user friendly style.
       Mark has written over 30 articles for golf publications – Golf Links, Play Better Golf, National Club Golfer and PGA Magazine, and is currently working on a series of instruction films which will be available here and on DVD.
Call now to book a lesson with Mark on 07796 271661 or the Golf Shop on 01243 536666 to get your game on track.
BOOK ONLINE TODAY click here to book a lesson now!
Harry Pyett: PGA Teaching Professional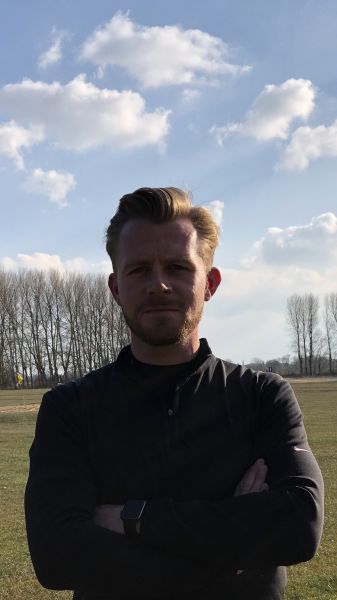 Harry is a PGA Qualified professional at Chichester Golf Club
After taking up golf at the age of 15, I lowered my handicap to single figures after just 18 months of playing. By the age of 17 I was representing West Sussex County regionally and internationally, travelling to La Manga to compete against the Spanish team over four days. Three years later I decided to turn professional. Although still competing regularly on the PGA South Region, I soon realised my interest in the technique, mechanics and psychological aspects of the game which eventually lead to more time spent coaching than playing.
Over the last 9 years I have been fortunate enough to have the pleasure of working with and for some of the sport's finest coaches, this has really helped me in understanding and creating my own method and style of coaching. I offer private 1-2-1 individual lessons, long term 6 and 12 month programs with continual online support as well as coaching sessions as a group. I have huge interest and passion for golf which has help me create a wide knowledge in all aspects of the game including the technical mechanics, Physical understanding of how the body works, mental approach and a keen interest in golf club building and shaft technology.
Check out my social media pages for regular posts and updates!
Facebook – Harry Pyett Chichester Golf Academy
Instagram - @harrypgolf
 Twitter- @HarryPyett
Call now to book a lesson with Harry on 07896 185049 or the Golf Shop on 01243 536666 to get your game on track.
BOOK ONLINE TODAY click here to book a lesson now!
James Browne: PGA Golf Coach / Head of Junior Coaching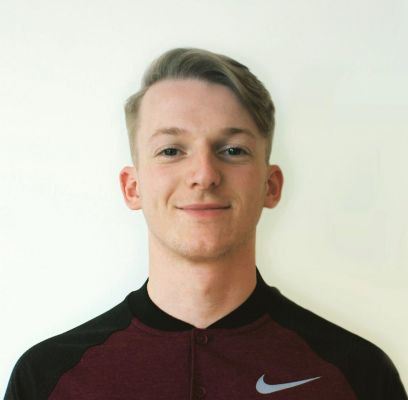 James is the Assistant PGA Professional at Chichester Golf Club. He has worked at the club since 2014 and has recently joined Mark on the coaching team. He started his PGA and turned professional at the end of 2016 and is primarily responsible for the development of juniors and beginners at the academy.
"Golf has been in my life from pretty much day one! The first step was losing countless airflow golf balls in my Nan's garden, then it was having my first lessons when I was aged 4 at Chichester Golf Club and after that it was trying my absolute hardest to beat my Dad on the Par 3 course in Bath, near where he lives.
Once I was in my teens, I really found my love for the game and I decided that being a professional golfer was pretty much all I was interested in. I spent hours and hours watching videos of Tiger Woods hitting miraculous golf shots and then tried replicate them the next day on the course, I simply couldn't get enough! I ground my handicap down pretty fast and would go on to represent Somerset at National Finals. Once junior golf was done, I then won multiple amateur tour events and Men's Scratch events, culminating in the Club Championship at Weston-Super-Mare Golf Club.
In 2016, I gained Professional status and began my PGA training under Mark Wood and Chichester Golf Club. Currently, I am now responsible for the junior development at the academy and provide coaching for them every week. I have a very modern coaching style with the kids, where I encourage them to develop as athletes as well as talented golfers.
It seems crazy that 20 years ago I was in their shoes and attending these sessions myself!
I also teach golf to beginners; through my deep knowledge of the golf swing and understanding peoples physical capabilities have had fantastic results so far.
Custom fitting golf equipment is another area I specialise in. I have a thorough understanding of golf equipment and the optimal ball flight characteristics; together I have used these to improve golfers scores of all abilities.
My personal goals for the future are to continue encouraging the development of junior golfers and also provide a platform for new-comers to learn the sport in a relaxed environment. I also will be working my way up through the competitive professional circuits alongside my coaching, hoping to pick up some more trophies along the way!"
Call now to book a lesson with Mark on 07796 271661 or the Golf Shop on 01243 536666 to get your game on track.
BOOK ONLINE TODAY click here to book a lesson now!